About / Current
2019 got off to a great start for me with a superb room at Nottingham's Djanogly gallery, showing Ad Reinhardt, Agnes Martin, Don Judd, and a magnificent glass cube by Larry Bell. The exhibition was Homage to the Bauhaus the Jack Kirkland Collection - a beautifully presented survey of Bauhaus influence for this centenary year. Charlie Poulsen was showing in parallel eight of his large-scale drawings and recent sculpture.
I seem to be unfashionable in appreciating the juxtaposition of Bill Violas work with Michelangelo's drawings, possibly also in finding fascinating Tate Britain's current Van Gogh exhibition, which explores the influence of his early years in London on later work. Some rarely seen paintings were high spots, especially The Asylum at St Remy from the Armand Hammer Collection. Seeing the poster for Britain's 1947 Van Gogh exhibition, which came to Glasgow, reminded me just how much Margot Sandeman loved his work, an enthusiasm she would surely have shared with Joan Eardley.
Still in Arles, Frank Gehry's new building for the Luma Centre incorporates influences from the Roman amphitheatre, less than a mile away, and is nearing completion. It boasts an exhibition space large enough for major international exhibitions, and will surely become a major player in Provencal and French cultural life.
Back in Scotland, Charlie Poulsen is working on two new 'grown' sculptures for Marchmont House, in the Borders. One involves a small fishing smack which, in the fullness of time, will be borne aloft by a small grove of oak trees. (See preparatory drawing below.)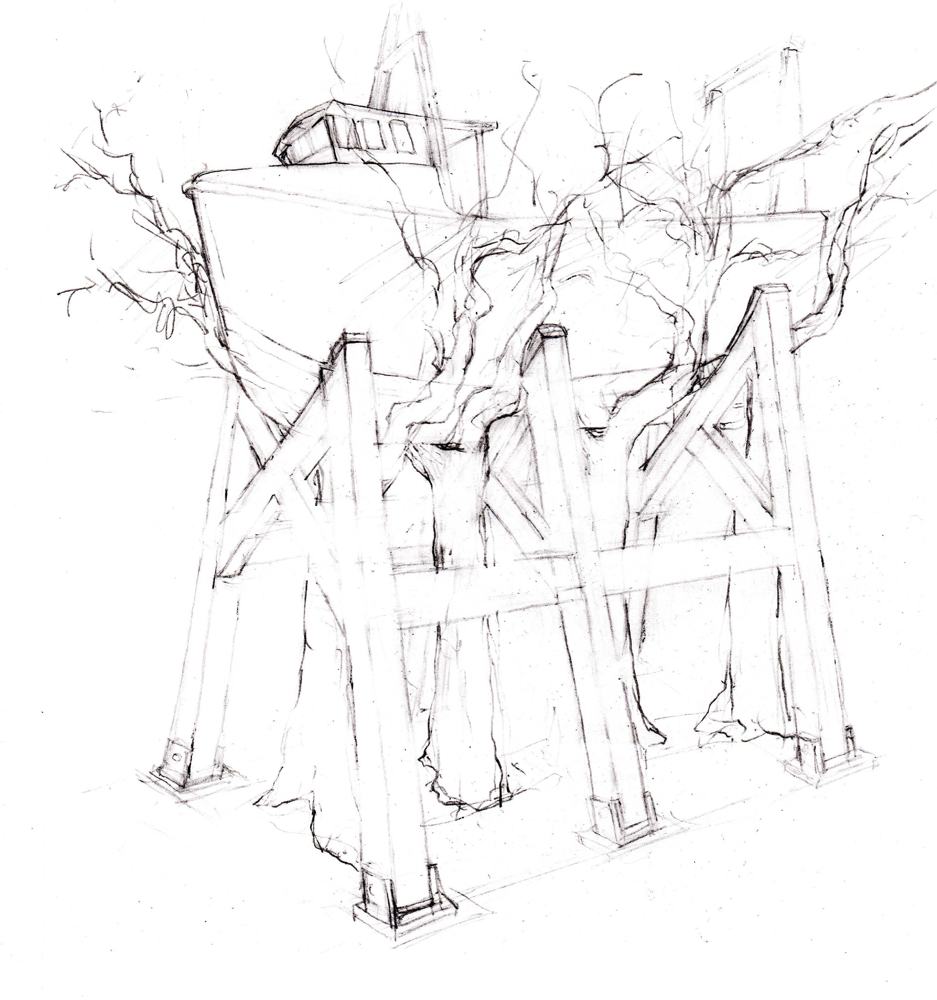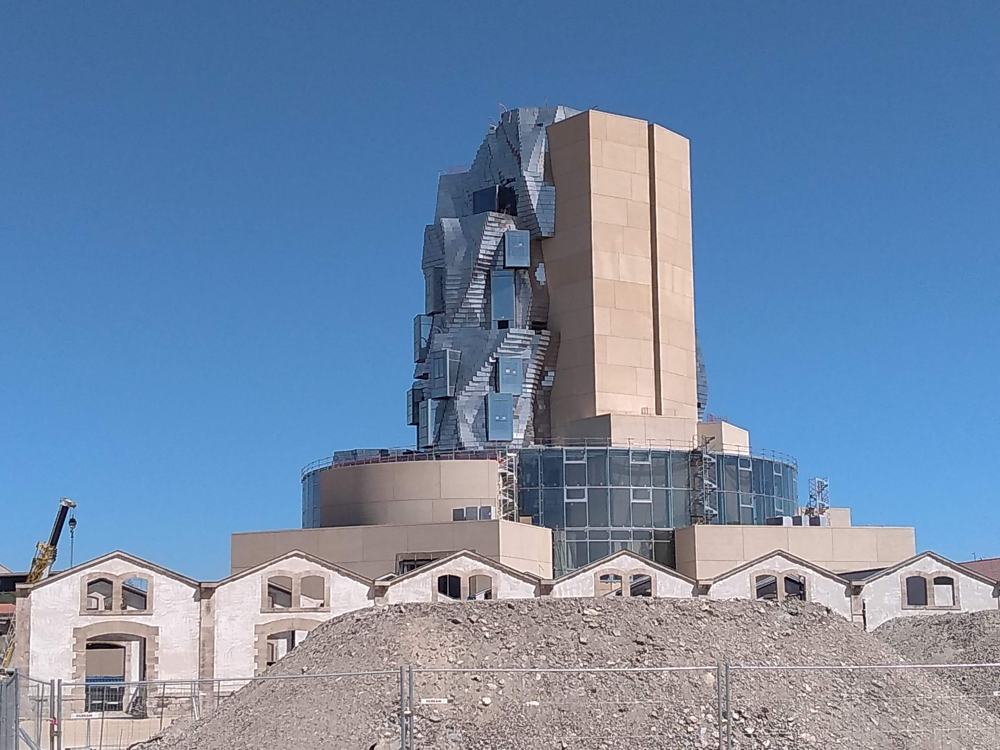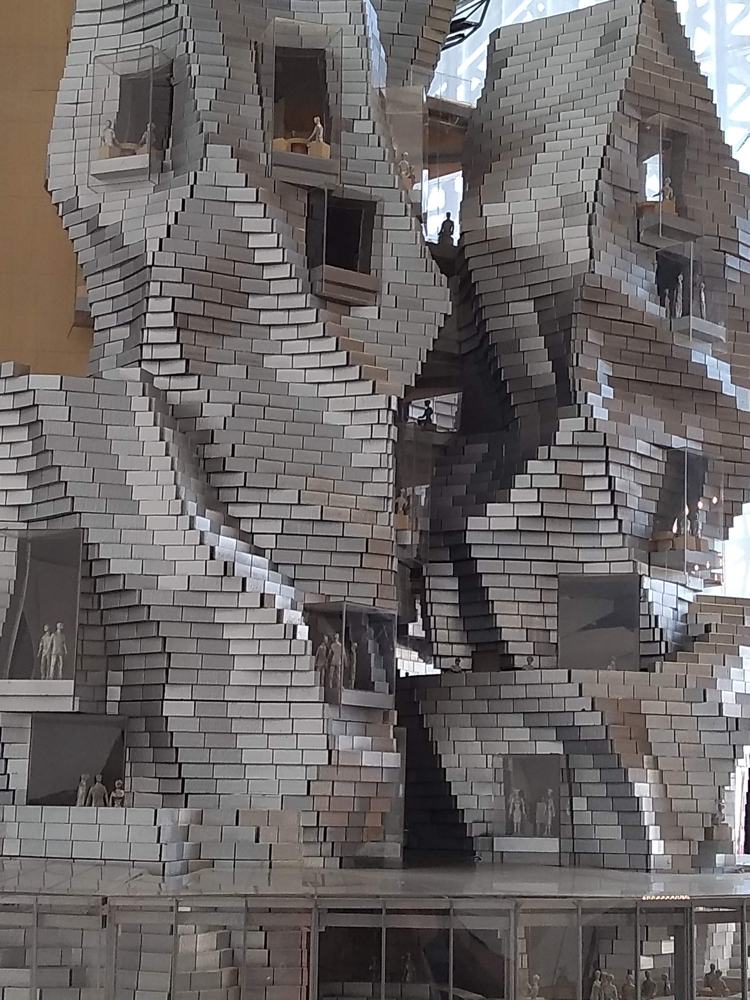 About / Past
Hughson Gallery began in 1986, operating privately and showing on average three times a year. Exhibitions have also been curated in public galleries throughout this time, and other projects in the public domain have been undertaken. The gallery closed for a period at the end of 2011, having seen through the Sandeman family exhibition at the Lillie Gallery in Milngavie, and shown here the work of Margot Sandeman in collaboration with Ian Hamilton Finlay. Philip Reeves' eightieth birthday was celebrated, and the year ended with an exhibition of Rowena Comrie's paintings.