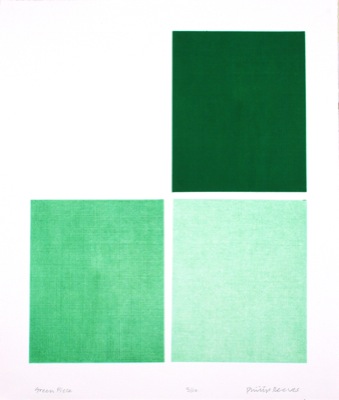 Philip REEVES
RSA PPRSW RGI RE
(1931-2017)
Biography
1931 - Born Cheltenham
1947-49 - Cheltenham School of Art
1951-54 - Royal College of Art, London
1951 - Associate of Royal Society of Painter-Etchers and Engravers, Lecturer, Glasgow School of Art
1959 - Member, Royal Scottish Society of Painters in Watercolour
1963 - Fellow, Royal Society of Painter-Etchers and Engravers
1965 - Member, Society of Scottish Artists
1967 - Founder member, Edinburgh Printmakers
1970 - Head of Printmaking, Glasgow School of Art
1971 - Associate, Royal Scottish Academy
1972 - Founder member, Glasgow Print Studio
1976 - Member, Royal Scottish Academy
1981 - Member, Royal Glasgow Institute of the Fine Arts
1998 - President, Royal Scottish Society of Painters in Watercolour
Exhibitions
2001 - Philip Reeves at 70; Hunterian Art Gallery, Glasgow; Talbot Rice Gallery, Edinburgh; I 2 eye two gallery, Edinburgh
2002 - Fine Art Society, London; Peacock Printmakers, Aberdeen
2003 - Bankside Gallery, London
2003 - Scottish Art Club, Edinburgh
Collections
Aberdeen Art Gallery
British Government Art Collection
Lillie Art Gallery, Milngavie
Contemporary Art Society
Dundee Art Gallery
Edinburgh University
City Art Centre, Edinburgh
Fleming Wyfold Art Foundation
Glasgow Art Gallery & Museum
Hunterian Art Gallery, Glasgow
Paisley Art Gallery
Paintings in Hospitals, Edinburgh
Perth Art Gallery
Royal Scottish Academy
Scottish National Gallery of Modern Art
Stirling University
Strathclyde University
Victoria and Albert Museum
The Critics…
4
4
1998
Reeves' work today is the result of a long-developing vision. It is as crucial in its 'rightness' as the engineering of a bridge.
5
1998
The peerless geometric abstraction of Philip Reeves…
3
1997
He works by a process of reduction, of isolating the essential ingredients of his subject, distilling it down and re-building the image around it. The result is a very subtle sort of art that works very slowly on the brain. They are contemplative images, lingering and very satisfying.
2
1993
Reeves commands 'open sesame' to new experience. He is more linear than that other magician Howard Hodgkin, creating his effects by more structured orchestration, but the music they make come from the same poetic sources.
Almost oriental in subtlety, mentor for many modern artists.