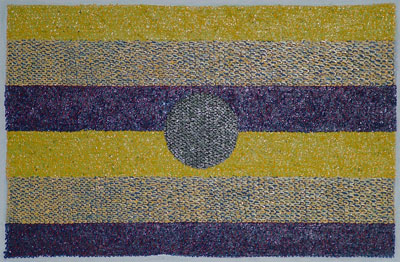 Matt MCCURDY
Paintings 2000 - 2008
01 January - 28 February 2009
(Internet)
Introduction
Matt McCurdy first showed with the gallery sixteen years ago, in 1992. While I won't say that he disappeared into exhibition limbo thereafter, news of subsequent developments was scarce, and so when he contacted me last autumn with a cd of new images, I was pleased but unprepared. Our discussions led to an agreement about a small web exhibition, to help put him back on the map, so to speak, after a lengthy period of ten years when he didn't exhibit; and a commitment from me to show his recent work later in the year (June 2009).
McCurdy was born in Glasgow in 1959. He studied at Glasgow School of Art (1981 - 1985) and graduated with a BA(Hons) Fine Art. He painted thereafter in his Glasgow studio and had a first solo exhibition with Main Fine Art (Glasgow) in 1986. Several solo exhibitions (in London, Edinburgh, Darlington and Glasgow's Lillie Art Gallery, 1997) and numerous mixed exhibitions followed, and press commentary was consistently favourable. (see below).
McCurdy took up teaching part-time after graduation, working within the Scottish Prison system through his employment by the art department of Motherwell College.
He has held several residencies, including Needleworks in Glasgow (1990) and with Darlington Arts Centre (the residency accompanied a solo exhibition in 1992).
In 2004 McCurdy moved from Glasgow to live in mid-Argyll, where he paints; he continues to teach part-time in Glasgow.
JH
Artist's Statement
This online exhibition is the first time I have allowed my work to be shown in ten years. Why so long? It is a virtue of sorts to exhibit - to share what you created, with your hands, with your imagination, not to mention the involvement of the ego. The hope of selling is of course a practical motivation. I am afraid none of these reasons could combat a certain despondency I felt - intellectually, emotionally and financially. So having taken time out from exhibiting - I never stopped painting - I now feel I am ready to show my work again and I feel excited by the prospect.
My current work has two themes: paintings based on flag designs and more recently paintings based on maps. The choice of these subjects is not intended as an appreciation of what they traditionally represent, i.e. nationalism, patriotism, tribalism etc. In fact the opposite is true. Whilst accepting to a certain degree a need on practical, economic and political levels for these elements, I also personally consider them to be a hindrance, a danger to free thought and a tool with which to encourage a negative attitude towards those out-with our own boundaries. I try in the paintings to break down the original image into something new and in my own small, oblique and subtle way to change the nature of the original image.
However, having said that, the primary motivation for making the work is not only philosophical or political, though it plays its role, but aesthetic: that is, an attempt to create something visually arresting and/or beautiful by bringing together colour, texture, composition.
Instead of relying on the known or the expected or the comfortable, I use different systems in the process of painting. These involve the random selection of colours, words and letters, and picture shape and size. In the case of the map paintings the image is randomly selected from the index of an atlas and the paintings evolve from the area of map thus selected. The paintings are built up in layers with one set of letters, words or phrases placed across a previous set like a palimpsest.
The random process I choose to follow in all aspects of my creative work means that the element of choice in making the work is reduced but never entirely eliminated. I find it a reflective, contemplative process, and would hope for this to be communicated in the work.
Matt McCurdy, January 2009
Artists in this exhibition
The Critics…
4
33
1991
Influenced by Kandinsky and the Blau Reiter Group.
Painterly vigour.
32
1988
Matt McCurdy loves colour and mark making.
31
1987
He ingeniously integrates closely the image and a carefully contrived technique to such effect indeed that neither takes precedence.
30
1986
His current show at Main Fine Art demonstrates a budding talent
McCurdy can draw
A good first show
Very appealing